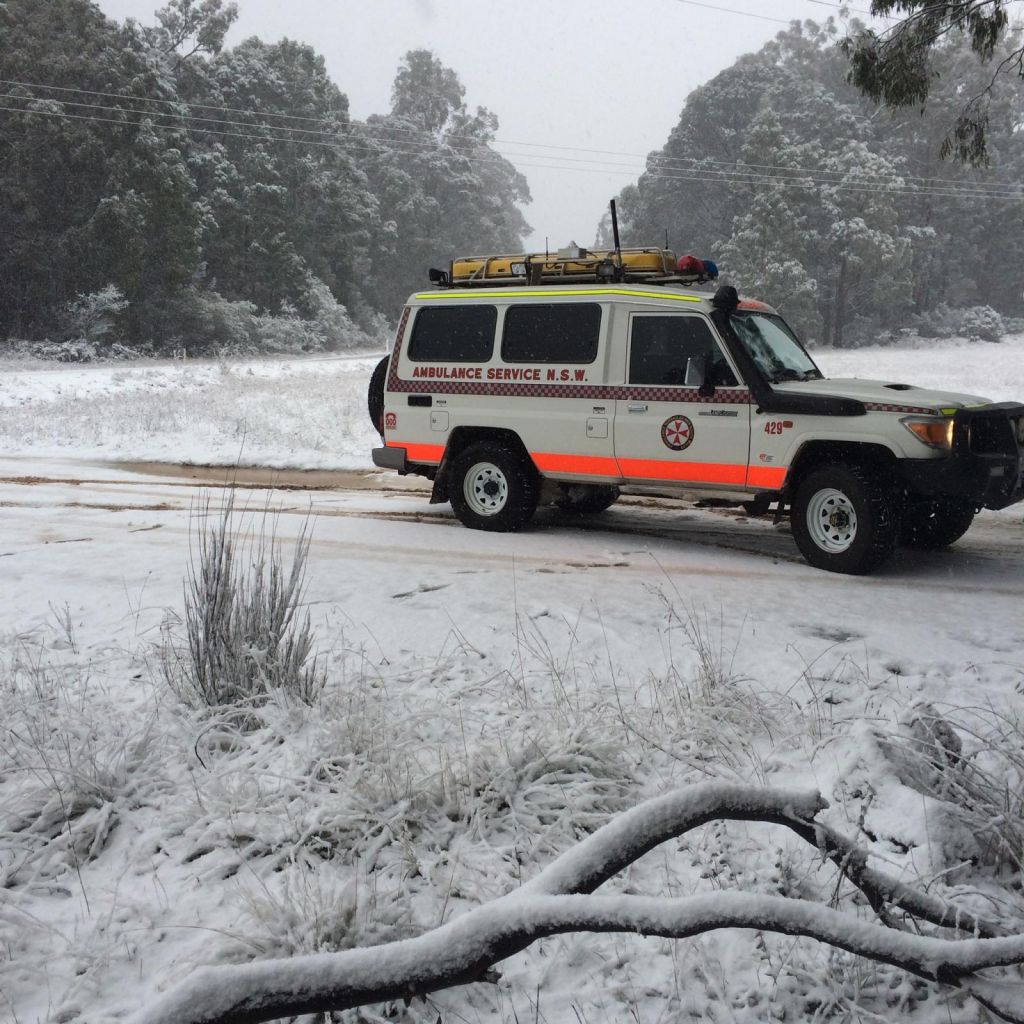 Tumut paramedics tasked to high country areas such as Mt Selwyn, remote bush huts and roadside accidents on the Snowy Mountains Highway around Kiandra seem set to shiver through another winter in the standard-issue uniform handed out to officers across the state.
While stations such as Cooma, Jindabyne and the temporary winter station at Perisher are given access to boots, gloves, woollen thermals and jackets specifically designed to handle the harsh winter environments of the mountains, personnel from Tumut, Batlow and Tumbarumba get the less hardy clothing, worn by officers from Broken Hill to Byron Bay.
Local Station Officer John Larter has described the situation as farcical.
Tumut and Tumbarumba are the primary response stations for incidents at Mt Selwyn ski-fields.
More importantly, according to Mr Larter, Tumut paramedics are responsible for attending to the injured in more remote locations, such as Tantangra, back country huts and around Yarrangobilly Caves.
He said officers could spend hours at the scene of an accident.
"We could be there at night, and the only form of heating we have is via our vehicle," Mr Larter said.
The station manager said the clothing allocation was part of a wider problem within the service whereby rural and regional paramedics are left out of potentially life-saving skills training.
While their volunteer counterparts in the SES undergo specialist training in swift water rescues and surviving alpine conditions, the professional paramedics in Tumut are unable to access upskilling opportunities, which are largely restricted to metropolitan paramedics, according to Mr Larter.
"The best trained paramedics are located near the best equipped trauma centres in Sydney," Mr Larter said.
"Meanwhile we're out here attending to remote incidents, far away from any medical facilities, sometimes in areas where even a helicopter can't get to.
"It doesn't make sense."
A NSW ambulance spokesperson said Southern Sector Management recently received a request from a staff member at Tumut to be provided with some uniform items specifically designed and provided to specialist paramedics such as those working for the snow field operations team and special operations team.
"NSW Ambulance endeavours to find satisfactory resolution to all concerns and requests," the spokesperson said.
"No decision on this issue has been made as yet, with local management considering the request, uniform options and seeking further information.
The spokesperson said NSW Ambulance issues paramedics with a range of uniform items including cargo pants, a fleece jacket, operational jacket, rainwear, work shirts and t-shirts.
Additionally, paramedics can order thermals as well as a beanie with the cost covered by NSW Ambulance.
These items are not automatically issued with standard uniform items as not all staff working in NSW require them, the spokesperson said, but are readily available to staff working in alpine areas.