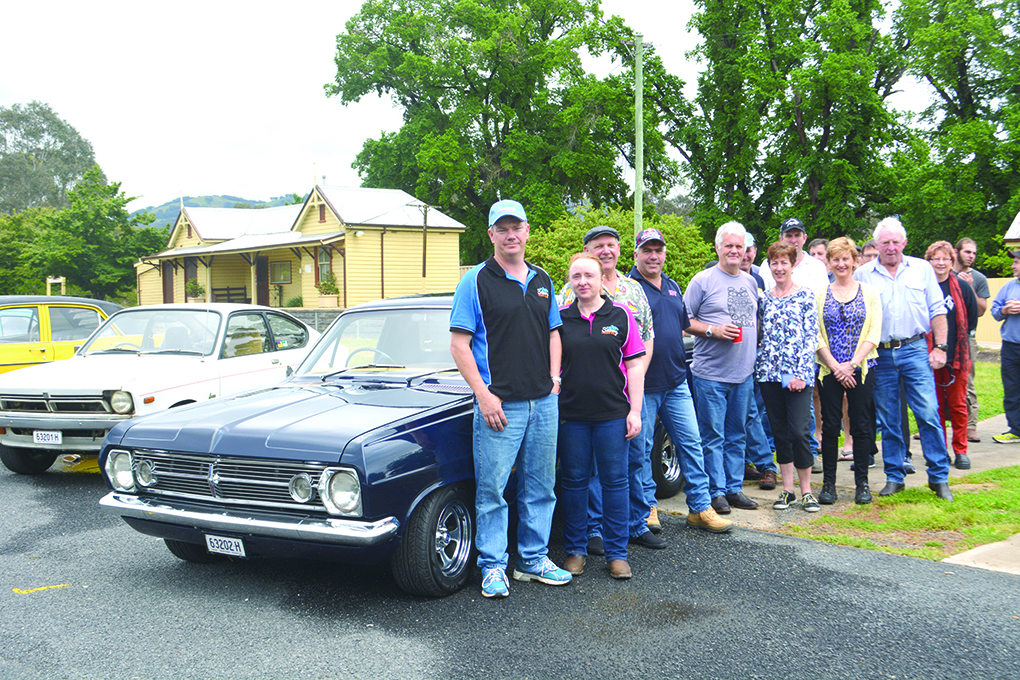 TUMUT is a hotbed of hotted-up cars, and we are about to see more getting around together thanks to the forming of a new group, and some new government legislation.
The Snowy Cruisers, a social group of unique car owners, held there first "cruise" around Tumut on Saturday.
The desire to get together and enjoy each other's company and cars let to the formation of the group, as did the NSW Government's classic vehicle log book trial.
Roads and Maritime Services says "The log book trial allows classic vehicles to be used for 60 days of general use (ie maintenance and personal use) each year, outside of club organised events.
Each day of general use must be recorded in a log book issued at a registry or service centre.
The log book trial will operate for two years, with an evaluation to be completed during this period as part of Roads and Maritime's review of the overall Conditional Registration Scheme."
"It grew from that," Snowy Cruisers president Darrell Hursey said.
"We might use these cars eight to ten times a year, yet the cost is the same, and that is the problem many car clubs have."
The Snowy Cruisers have a variety of eye-catching machines, including a 1950s Chrysler, HR Holdens, a Gemini, an Escort, an XY Falcon, and even a Bedford fire truck.
"We have 27 members and climbing," Darrell said.
He said the Cruisers were a group of people who got together and drove around responsibly, enjoying each other's cars and company, but also that they wanted to support the community.
"We are going to Talbingo Country Club and will support them, and we will be doing a Cabramurra cruise and a Jindabyne cruise early next year," he said.