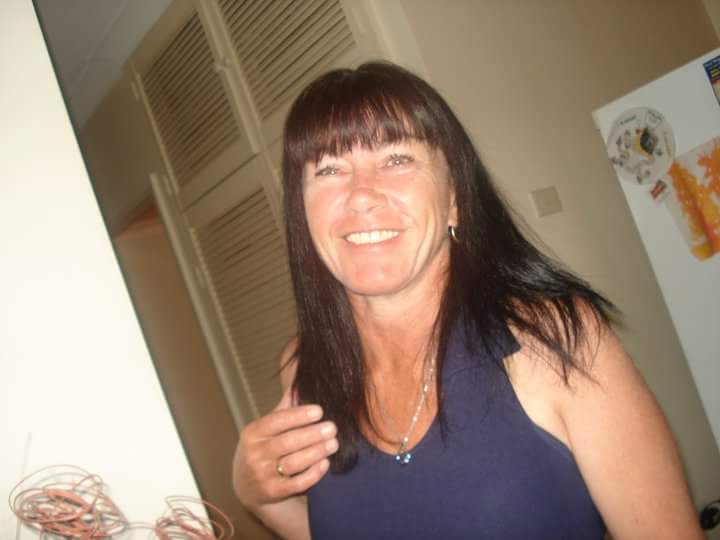 Tumut Shire residents have shown the power of community, raising over $8,000 for the benefit of Caron Sturt who was severely injured in last week's explosion at Tumut's Riverglade Caravan Park.
Caron's niece Tereasa Fields created the online fundraiser to benefit the family after Caron suffered burns to 70 per cent of her body following a suspected gas explosion on Monday, August 10.
The online fundraiser has been shared over 1000 times with the preliminary goal of $5,000 reached in mere hours, with some anonymous donations of $500 and $300 contributed.
Tereasa was driven by a sense of helplessness and the knowledge her uncle Jack and Caron's daughter Kirsty would need assistance to cover the cost of not working and accommodation near the Sydney hospital Caron was airlifted too.
"I live on the Sunshine Coast and when I heard I was just sitting, upset thinking what can I do to help being so far away? So I set up the fundraiser thinking even if I raise $1,000 that will help," Tereasa said.
"I typed in the goal of $5,000 because the minimum was between 3,000 to 5,000 and ºΩwithin 24 hours we'd reached $5,000. We were blown away, I told Kirsty and all the messages were so supportive."
"I told my aunty yesterday and she said everyone was so amazing."
Along with supporting the online campaign, the community has creating physical donation checkpoints set up at stores across the shire while the Tumut Blues took a donation bucket around last week.
After a week of intensive treatment, Caron's condition has improved considerably.
She has been taken off life support but is still in intensive care being monitored.
"It's going to be a long road," said Tereasa.
"She's bandaged from head to foot and covered in synthetic skin. It's really hard to see her like that, her face is burnt and she's completely bandaged up."
Despite the horror of the accident Caron is improving daily, with the synthetic skin taking well. She's now sitting up and attempting to eat food.
"She's in good spirits, she's so strong," Tereasa said.
"It's one day at a time, also burns victims have a big risk of infection so she's got to be monitored. But she's in good spirits which is really good."
For Caron and her family the community's support and the financial boost, which raised over $8,000 in five days with donations still rolling in, has meant one less thing to worry about during this stressful time.
"One of the first things she said when she woke up was that the electricity bill needs to be paid, it's the kind of person she is," Tereasa said.
"To be able to say we have the money to pay what needs to be paid takes the pressure off. It helps with accommodation for my mum and Caron's daughter Kirsty when they're visiting and helps cover food and medication for Caron when she's out."
Both Tereasa's mother and Caron herself have been Tumut locals since birth and have witnessed the power of the tightknit community, but both have been overwhelmed by the support and care they've felt on the receiving end.
"It's beyond words," Tereasa said.
"You go about life doing things not knowing that so many people around you care and support you. Words can't describe it. It takes a lot of pressure off not having to worry about not working with bills coming in."
For Caron and her family the explosion and subsequent days have been emotionally tolling and while community generosity can't make up for the trauma suffered it has removed one stress from the equation.
"We're very much in shock, not finding it easy," an emotional Tereasa said.
"It's a real emotional rollercoaster. Before I went to see her they said prepare yourself for the worst but she's much better than she was. It was very hard to see the synthetic skin on her face but I only cried when I told her how generous everyone had been, she had tears in her eyes too."
For those wishing to donate to the gofundme campaign visit gofundme.com/v25knjus