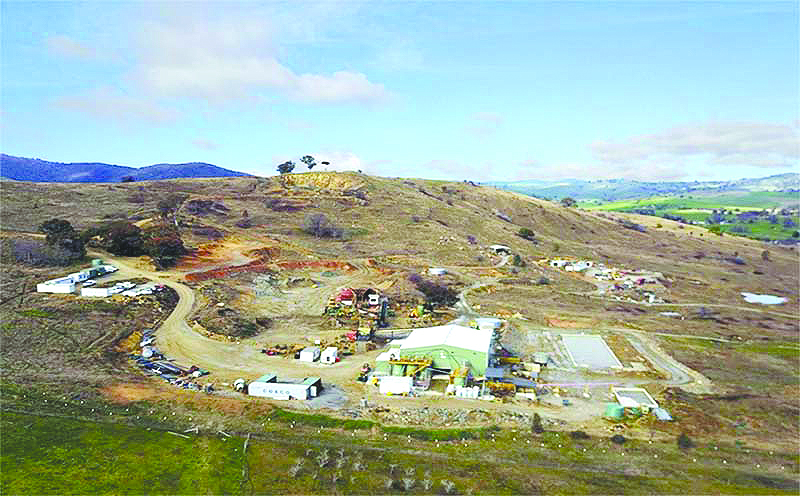 Mining company 3D Resources has entered into a deal to acquire Adelong Gold Mine, hoping to progress the advanced gold project through additional exploration and further development and planning, making it into a potential future mining project.
Over the last 25 years, various companies have been unsuccessful in their attempts to establish a profitable mine at the site, with the most recent owners going into administration around 2016.
While this success rate is low, it does mean that 3D Resources will have a large and extensive database of years of exploration to draw on. Managing director Peter Mitchell says that 3D plans to spend their first year of work on resource development and planning, and exploring what their options are.
"We're not going to jump in and start the mine," he said.
With the deposit only just recently paid and the formal Purchase Agreements to be completed by February 21 this year, the acquisition is in its early stages, meaning a clear timeline for development hasn't been decided yet.
Mr Mitchell said the scale of his operation will be "about the same scale as before," and that the project should provide 20-30 jobs, similar to previous operations.
In terms of gold extraction Mr Mitchell is very hopeful, saying there is a "very high percentage" chance of extracting gold.
"There's nothing wrong with the metallurgy of the ore, so it's a matter of just ensuring that the plant's set up to properly treat it," he said.
"We would expect to vastly improve on previous performance."
The acquisition includes an Exploration License (70km2), one mining lease (1.5km2), 16 mineral claims (leases), environmental bonds totaling $429,329, 17 freehold properties, the associated development consents allowing the mine to operate, and all of the Mining and Processing Plant and Equipment on site (valued at about $7m).
"We're pretty positive about the project," Mr Mitchell said.
"It's a good acquisition for us and we're really looking forward to actually working."