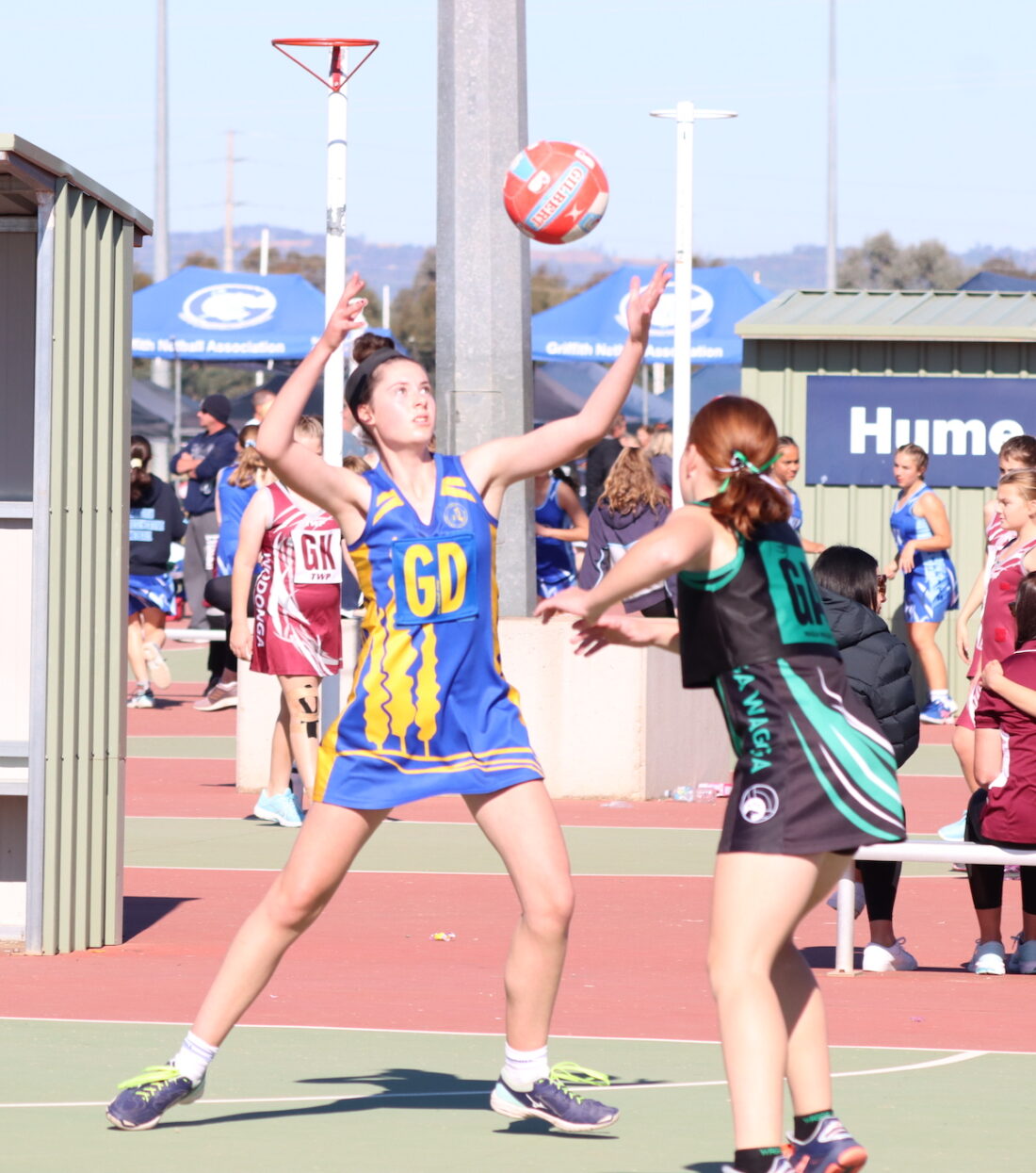 The Tumut Netball Association will send their Goodes Coaches under 15s and the Crampton Electrical under 17s teams to Sydney today as they embark on three days of competition at the Hart Senior Netball State Titles .
Both sides will play at least five games a day in Bankstown, coming up against representative teams from all over NSW.
It will be a bittersweet moment for under 17s coach, Tracey Gorman, who will watch on as many of her netballers, who she has coached from under 11s and 12s, play at the last representative competition for the Tumut association.
"I have had a couple of these girls from under 11s and under 12s and it is a bit said; you watch them all the way through and they become like your family," Gorman said.
"This is basically the end for a lot of them. They can go a play reps elsewhere; we rarely have senior rep teams."
Gorman has a mix of kids, who have all made their way through the Tumut Netball Association ranks, and she was looking forward to watching them play in Sydney.
"They are a good bunch of nine girls coming from Tumut, Adelong and Gundagai," Gorman said.
"I just want to see them play well, enjoy being with that group and doing the best they can."
Gorman thanked her manager, Helen Stuenkel, and the Tumut Netball Association for all their work in getting all Tumut teams to state.
"Helen has been with me forever and my manager forever and she keep us all in line," Gorman laughed.
"We have to thank our two representative coordinators, Carmel Lemon and Jodie Hamilton, who keep us on our toes and Liz Hamilton who keeps us on track with our money, she does everything financially and makes it all work."
Megan Turnbull will coach the under 15s team and she explained that her team was just looking forward to getting to state
"They have been playing together for a long time now, since they started at reps and before that," Turnbull said.
"They are looking forward to it, they are fit and they are really excited to put everything they have learned into practice."
Turnbull said a balanced under 15s team should perform well in Sydney.
"We have a good shooting team with Lily (Webb) and Chloe (Turnbull) and good defence with Ellisha (Olsen) and Clare (Bottero) and our middle always works really hard," Turnbull said.
"They have worked really hard to learn new skills, and learn new plays and they are looking forward to showing off their skills.
"It's a real credit to them with how hard they have worked on fitness and skills, and they are good to coach, they get on well, they take on board what you say, and they are a delight."
It is a big month for Tumut Netball Association, the under 12s and 14s teams will contest the Hart Junior State Titles at Baulkham Hills on June 26, 27 and 28.