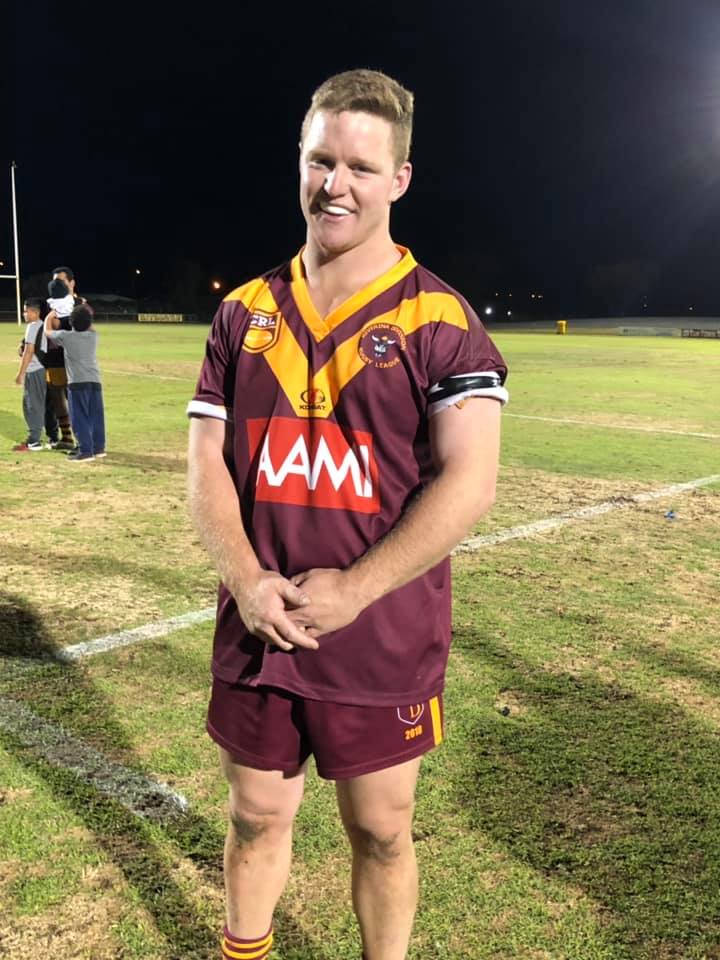 They say when one door closes, another door opens, and that certainly seems to be the case for Temora rugby league product, Hayden Philp.
With the Group 20 competition falling by the wayside in 2020, the Leeton front rower was left without a competition and a club.
Philp was so good in 2019 (which was coincidently his first year in the Group 20 competition) that he was recognised with the Ray Thorpe medal, the competition's equivalent to Group 9's Weissel medal.
After such a dominant season, it was no wonder clubs came calling for his services. Now Philp will turn out for the Brethren in the Group 9 competition, as he aims to lead the Wagga club to a drought-breaking title.
Brothers' captain/coach Cameron Breust was ecstatic to sign the big bookend after playing representative rugby league together for Riverina at the end of last season.
"We are obviously quite fortunate that Group 20 didn't go ahead as Hayden is a quality signing," Breust said.
"We played Riverina together at the end of last season and he caught my eye. It isn't often you find a player who is so damaging and effective that can play nearly 80 minutes."
According to Breust, Philp has already brought a new energy to the club as they prepare to put a 25-year premiership drought behind them.
"Being such a quality player, he brings leadership and class," Breust said.
"He was at training the other night and what he brought to the session was terrific, he was leading fitness drills and the young fellas were just looking up to him.
"He definitely put his hand up straight away and led by example, and that will be huge for us."
The Wagga skipper said that having Philp really complemented an already strong Brothers squad that he believes can go all the way.
"When you look at someone at training who is working so hard and can play so well, you are obviously going to try and work as hard as him and we are all lifting," Breust said.
"We actually spoke about this at training last night (Tuesday) because training has been unreal the last couple of weeks and we have been working so hard together.
"We have such a special squad this year and I really do believe we have a genuine chance of knocking everyone over and winning the competition."
When posed the question of naming a starting forward pack, or even his spine, Breust said he just couldn't, and claimed to have upwards of 25 first grade calibre players at the ready.
"I don't think I would be able to at the moment.
"We have 25 blokes that can definitely play first grade, it's going to be a huge headache to have, we haven't had this much depth in years," Breust said.
"Realistically, every second reserve grader is going to be fighting for first grade spots, it's going to create such healthy competition in the club."
Breust wasn't getting cocky though and said the 2020 Group 9 competition would be tough, even putting Tumut on top when picking the team to beat.
"Tumut and Gundagai will be the top two if we aren't there," Breust said.
"Tumut have kept most of their squad and they won the grand final so easily last year and Gundagai have kept most of their team and look strong once again."