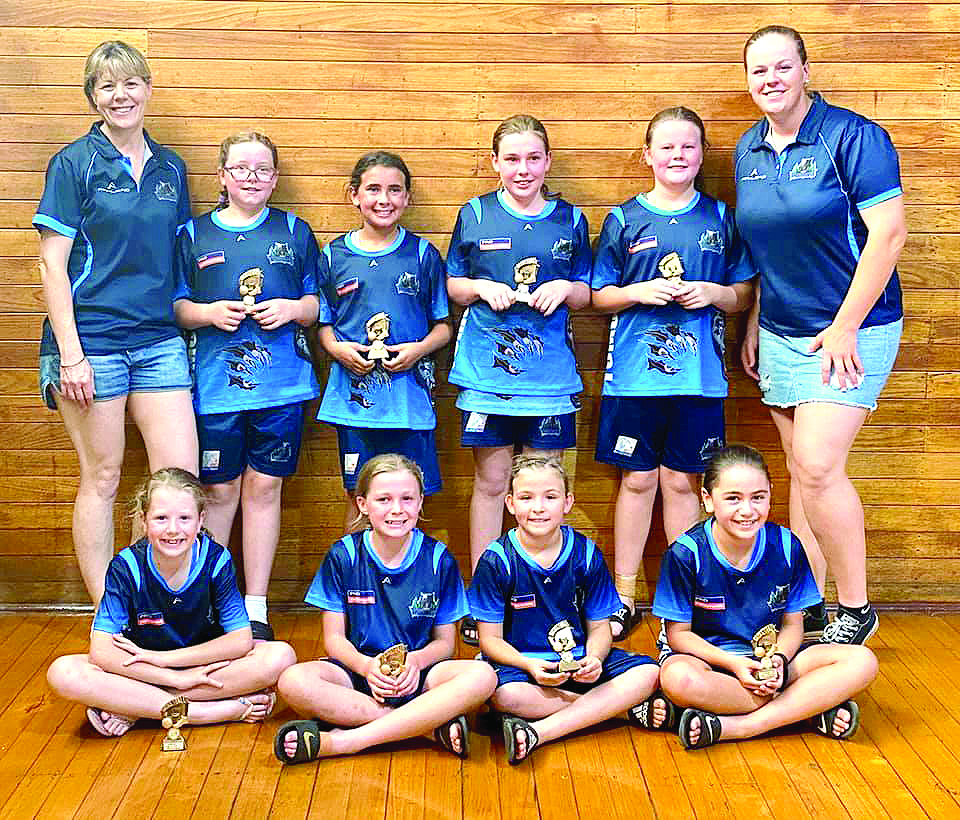 The Tumut Timberwolves have finished their representative season off strongly with three grand final appearances and two gold medals at the Benalla junior basketball tournament on Saturday and Sunday.
The under 12s girls and boys were successful in their deciders, while the under 16s boys were undone by a determined Wodonga Wolves in their grand final.
Tumut Basketball Association president Jason Beavan was pleased with the results and said it was a good way to finish off a strong 2019/20 representative season.
"As a whole, we have grown to seven rep teams and the way it is growing over the last few seasons, we will probably look at having eight to nine rep teams by the end of this year," Beavan said.
"The kids are benefiting from playing stronger teams from different towns that is improving our competition at a domestic level.
"We had some outstanding results across all the age groups and it was definitely a great way to finish the season."
The under 12s boys, who are coached by Brad Baker and Todd Beavan, rebounded after their recent showing at Wodonga.
The young Timberwolves beat Seymour 49-17, Wangaratta 31-23, Wodonga 31-10, Shepparton 22-15 and the Lakers 29-7 before a comfortable 29-16 grand final win over Whittlesea.
Todd Beavan thought it was great to end the season on a high note.
"It was an extremely good way to finish the season," Beavan said.
"We made the finals at Wangaratta, we just missed out on making the semi finals at Shepparton, and Wodonga was a bit of a wake up call.
"At Benalla, the boys stepped up and really showed what they could do, which was awesome."
The unders 12s, who are coached by Stephanie James and Monique Toppin, weren't going to be shown up by the boys at Benalla either, winning their round matches over Albury 16-15, Euroa 21-20 and Shepparton 18-9.
Despite losing to the Deniliquin Giants 20-8 in their second game, the girls came back with a vengeance in the grand final to win 18-10.
The Brett Beavan coached under 16s boys were terrific in the group stages too, winning against Benalla 25-23, Deniliquin 30-19, Cobram 46-39 and Wangaratta 30-19.
Unfortunately, a very strong Wodonga Wolves proved too much in the decider, with the Timberwolves going down 51-27.
The representative basketball season is now over and local ballers will go back to their domestic teams as the Tumut Basketball Association autumn competition bounces off next Friday.