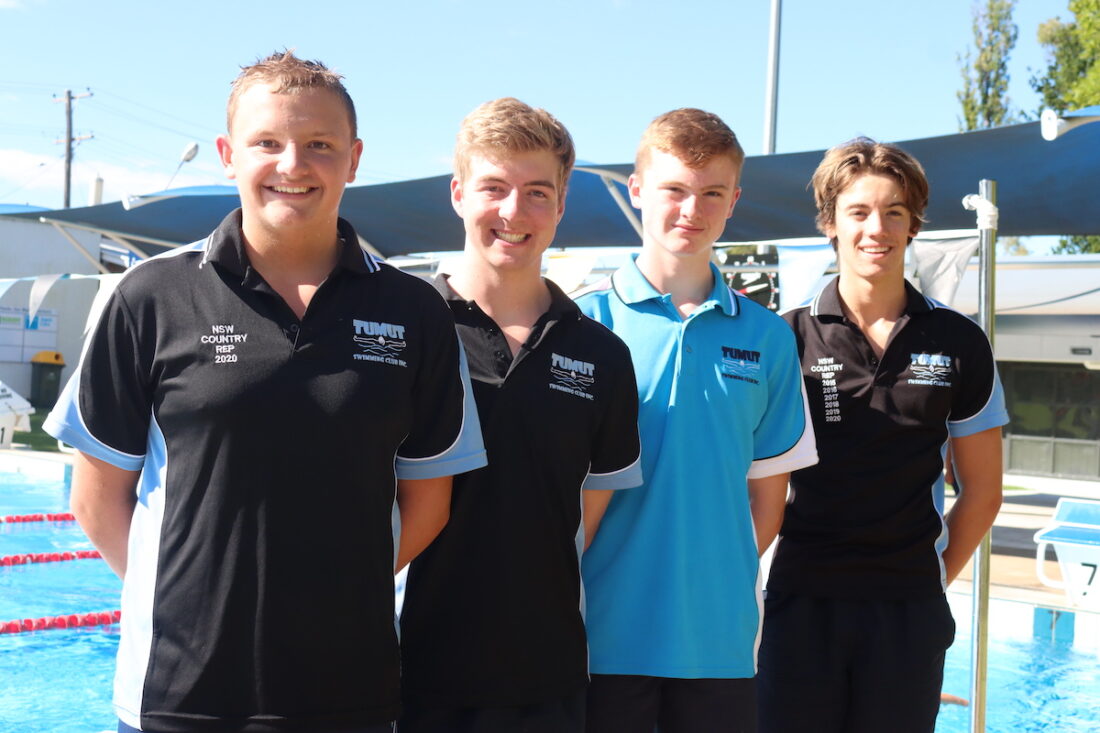 In a testament to the strength of Tumut Swimming Club (TSC), a seven-strong team of swimmers will contest the NSW Country Championships at Sydney Olympic Park Aquatic Centre today and tomorrow.
Brothers Eddie, Andy and Charlie Dodds, along with Duncan Smallwood, Jacob Ambrose, Daniel Castle and youngster, Will Smith, will be in action.
The club has five swimmers contesting individual events, with Eddie, Duncan, Charlie, Jacob and Will all focusing on their own events, while Daniel and Andy will contribute in relays; which are the 4x50m freestyle relay and 4x50m medley relay.
One of TSC's captains is Daniel Castle, and he was proud to see a big team heading to the Country Champs, as he believed it was a real reward for effort.
"It is always good to see the boys go away and it such a good experience and it shows all the work and training has paid off after a long season," Castle said.
TSC does have some great coaches on board, and Castle believes they are part and parcel of the reason why the small but successful club is going from strength to strength.
"Max, and even Charlie for our gold squad, are always down here, always training us and supporting us at carnivals and always here in the morning," Castle said.
"They create such a good environment for swimming and help us all so much."
With the club producing so many fast swimmers, Castle said fun but competitive club nights had the team ready for a big showing in Sydney.
"It's good, friendly competition, especially at club nights," Castle said.
"We are challenging each other and it's good fun when we beat each other when we might not have expected it."
It is this friendly competition that has their two relay teams in good shape too.
"We get to team up, and its good because we have such a good connection for the relays, it's such a good swim and good fun – we are good friends in and out of the water," Castle said.
TSC do have some medal chances, and Castle named a couple of swimmers he thought were in for good meets.
"From Tumut, Eddie is looking quite fast and even Jacob is doing really good swims and both would be chances," Castle said.
While TSC sends seven swimmers, three more Tumut swimmers will be in action at the NSW Country Champs, with Ash Van Rijswijk, Kade Knight and Lilly Holtorf all representing Wagga Wagga Swim Club.
The trio have been in good form of late and will no doubt make Tumut and the wider region proud.